About the company
The CNC-Präzisionsfertigung Ojinski GmbH is a medium-sized company, founded in 1977 by Karl-Heinz Ojinski.
When turning and milling we do convince our customers with a high grade of flexibility. We are manufacturing in dimensions starting from micro-screws up to work pieces with a diameter of 700 mm and 2000 mm length. When milling, we can handle workpieces up to 3000 mm with our high-speed machines.
The CNC-Präzisionsfertigung Ojinski GmbH has a fully computer-driven manufacturing. As a specialist in CNC precision manufacturing, our company is one of the most important suppliers for the industry, the automotive and shipbuilding, medical engineering, the furniture industry and for the musical electronic industry.
One of our priorities, is the production of components for the air control for four- stroke diesel engines, as they are used in shipbuilding. One of our most important clients is the Augsburger Engine manufacturer MAN Diesel SE .
We are certified according to DIN EN ISO 9001:2015.
Recent investment in environmental protection: photovoltaic system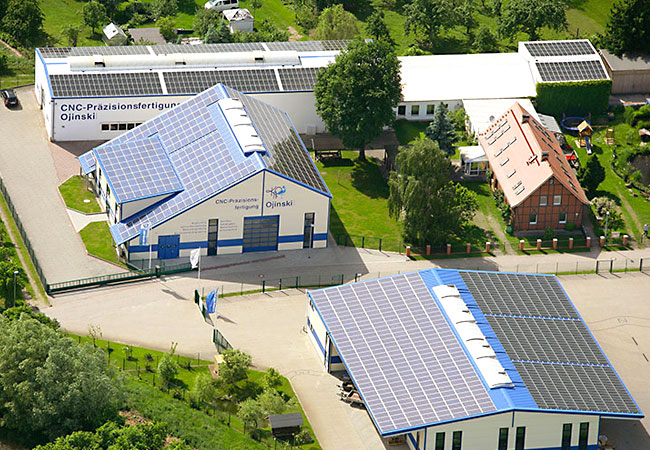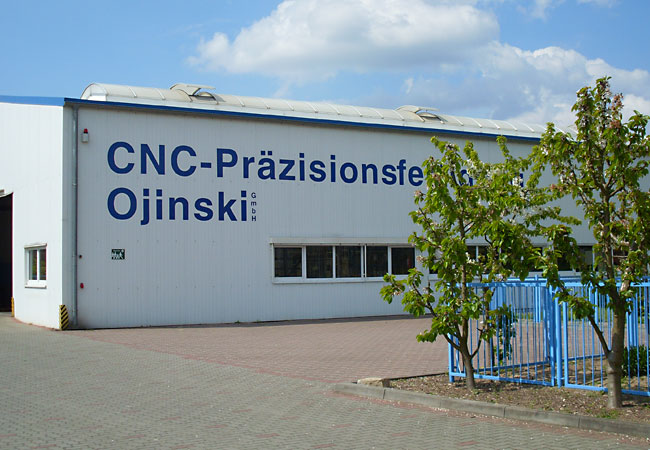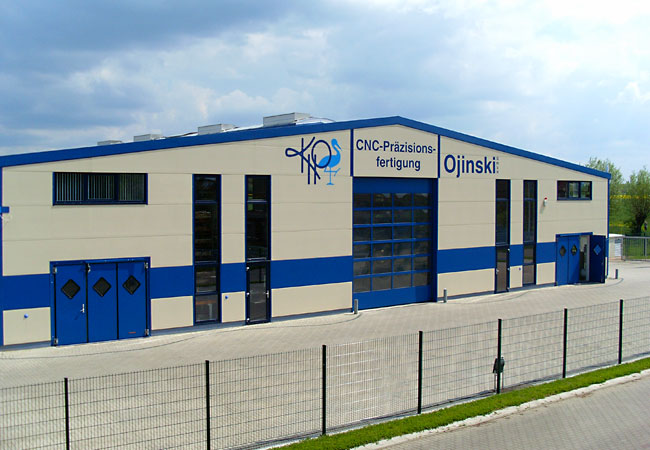 "

Alles ist machbar und tägliche Selbstverständlichkeit.

"